Top 10 Tips for Selling Your Home Successfully
Posted by Heather Penko on Monday, June 26, 2023 at 9:34:21 AM
By Heather Penko / June 26, 2023
Comment
Selling a home can be an exciting yet challenging endeavor. Whether you're a first-time seller or have experienced it before, understanding the intricacies of the process and employing effective strategies can make a significant difference in securing a successful sale.
In this blog post, we'll explore ten valuable tips to help you sell your home with confidence and achieve the best possible outcome.
1. Enhance Curb Appeal:
First impressions matter, and the exterior of your home sets the stage for potential buyers. Enhance the curb appeal by ensuring the lawn is well-maintained, adding a fresh coat of paint if necessary, and decluttering the front porch. A welcoming and visually appealing exterior will entice buyers to explore further.
2. Depersonalize and Declutter:
When buyers step inside your home, they should be able to envision themselves living there. Depersonalize the space by removing personal photographs and excessive personal belongings. Decluttering each room will make the space feel more open and inviting, allowing buyers to envision their own furniture and belongings in the space.
3. Make Necessary Repairs:
Address any visible issues or repairs before listing your home. Buyers are often discouraged by the thought of dealing with repair work upon moving in. Fixing leaky faucets, squeaky doors, or broken tiles will demonstrate that your home is well-maintained and ready for its new owners.
4. Stage Each Room:
Consider professional staging or rearranging your furniture to showcase the full potential of each room. Arrange furniture in a way that creates flow and emphasizes the space's purpose. Neutral colors and minimal decor can help create a universally appealing atmosphere.
5. Price It Right:
Determining the right price for your home is crucial. Conduct a thorough market analysis to understand the value of similar properties in your area. Setting an attractive and competitive price will attract more potential buyers and increase your chances of receiving offers quickly.
6. Utilize High-Quality Photography:
In today's digital age, online listings play a pivotal role in attracting potential buyers. Invest in professional photography to capture your home's best features accurately. High-quality photos will make your listing stand out and entice buyers to schedule a showing.
7. Utilize Online Marketing Platforms:
Take advantage of various online marketing platforms to reach a broader audience. List your home on reputable real estate websites and use social media platforms to showcase its unique features. Engage with potential buyers and promptly respond to inquiries to generate more interest.
8. Highlight Unique Selling Points:
Identify and emphasize the unique selling points of your home. Whether it's a spacious backyard, energy-efficient features, or a prime location, highlight these aspects in your listing and during showings. A well-articulated value proposition can make your home more appealing to potential buyers.
9. Be Flexible with Showings:
Flexibility is key when it comes to accommodating potential buyers for showings. Be prepared to adjust your schedule to allow for convenient viewing times. The more accessible your home is for showings, the higher the likelihood of attracting serious buyers.
10. Collaborate with a Real Estate Professional:
Working with an experienced real estate agent can greatly simplify the selling process. A reputable agent can offer valuable insights, handle negotiations, and guide you through the paperwork involved. Their expertise and network can significantly increase the likelihood of a successful sale.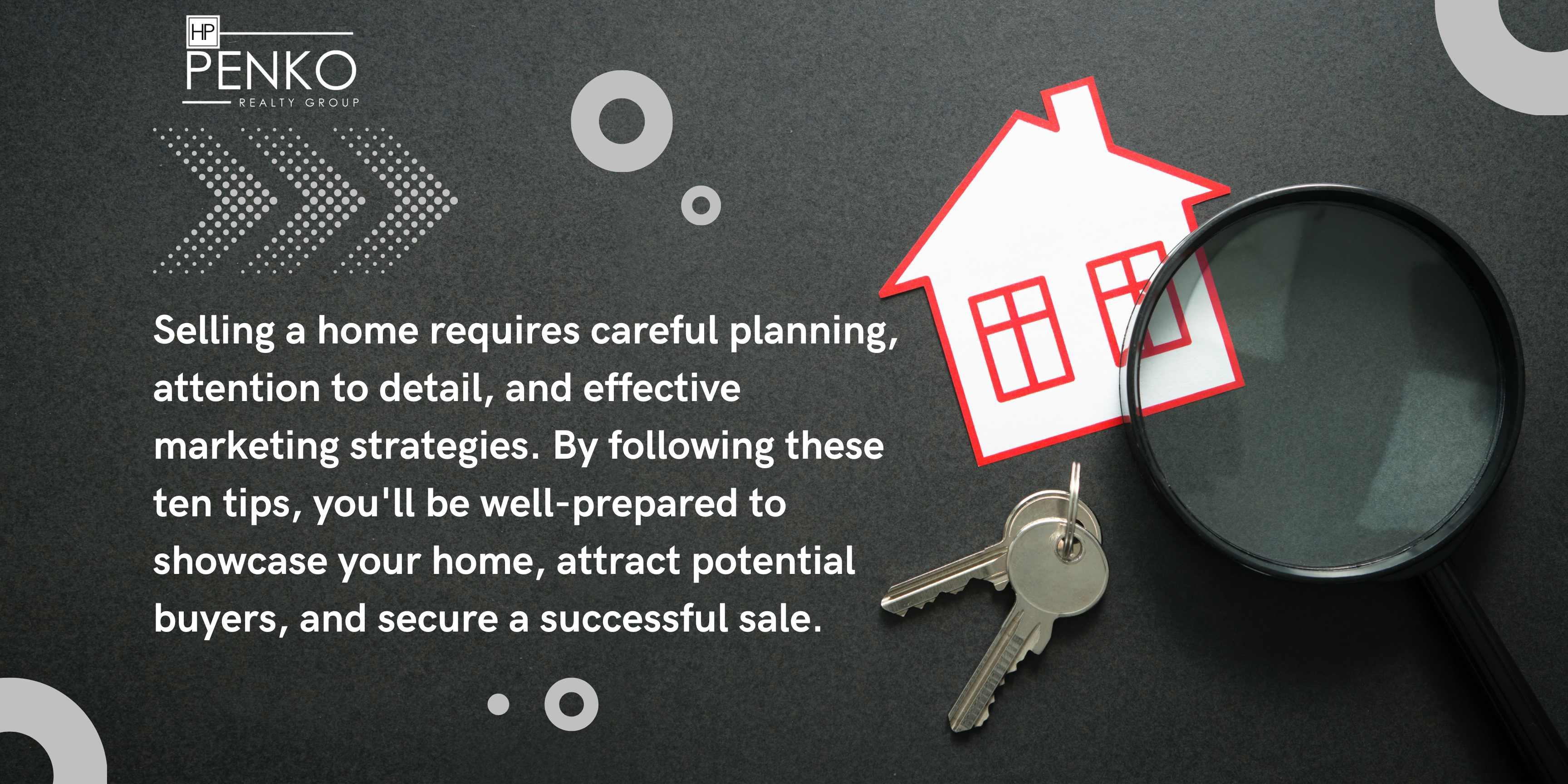 Remember, patience and flexibility are key, and with the right approach, you'll be on your way to a successful home-selling journey.